Events & Training Calendar
Free Virtual Event
November 8, 2023 – 6p.m.-7 p.m.
Learn How the Human and Civil Rights Commission Protects You
Join members of the Delaware Human and Civil Rights Commission for this free, virtual one-hour presentation.
Meet Commissioners and learn how the Commission works to enforce your civil rights and fight illegal discrimination in housing and in places of public accommodation.
Click HERE to add this event to your calendar
or click HERE to register on Eventbrite and
HELP Fight Discrimination in Delaware!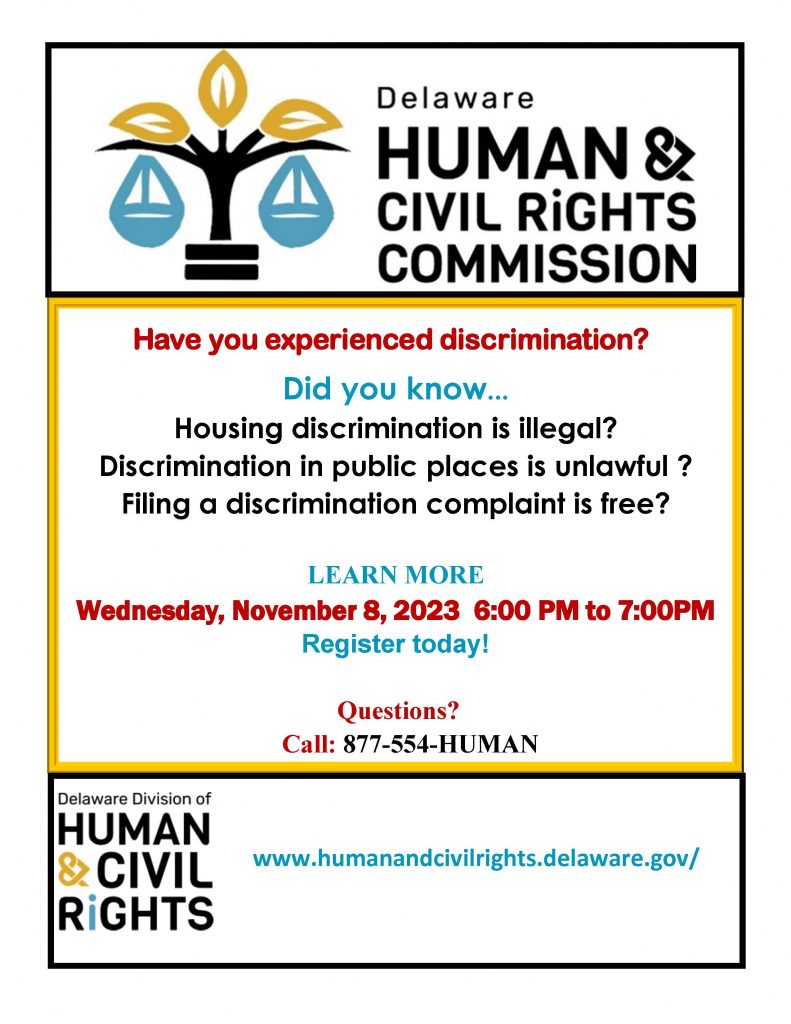 Related Topics: Events Calendar, Human Relations Events